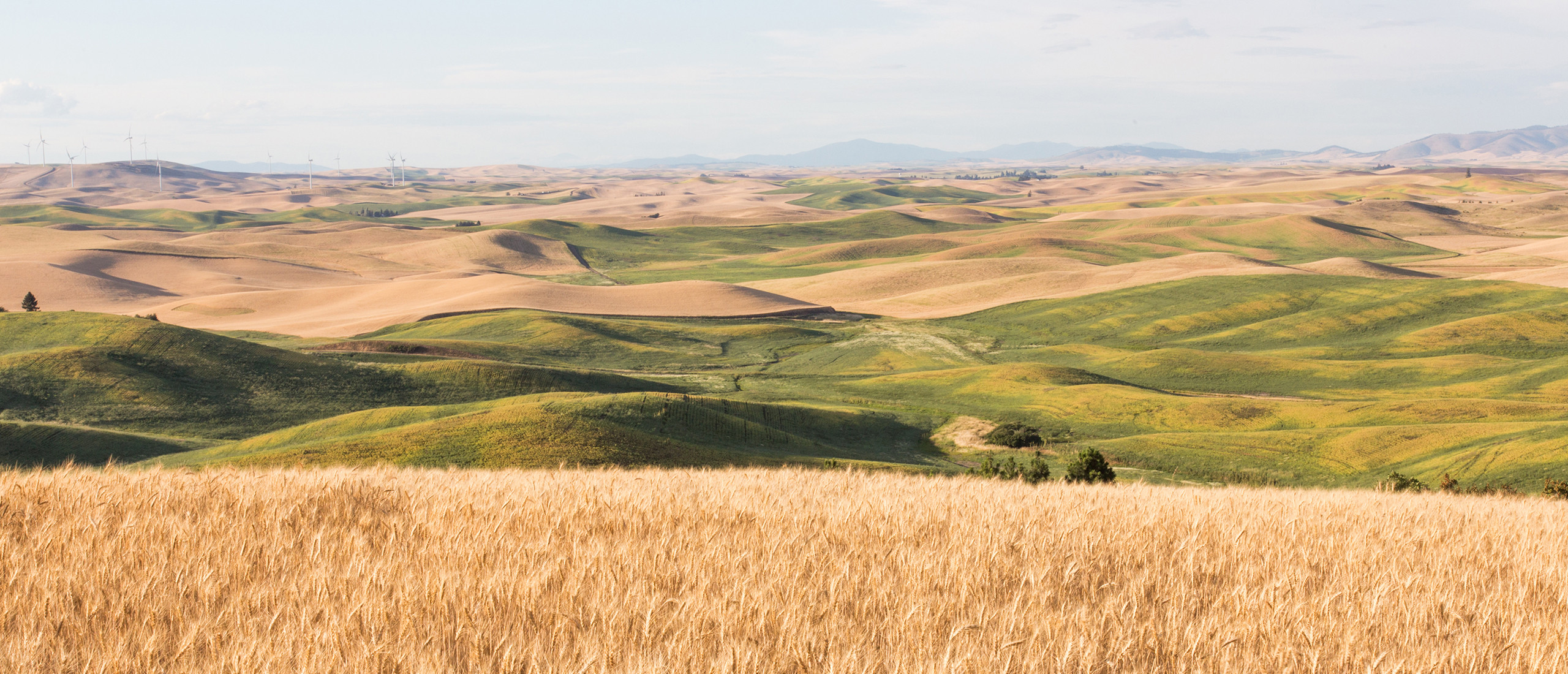 Our Equity Healing Framework
Driving our work and our investments is a dedicated commitment to supporting communities across the Inland Northwest whose members have been most impacted by historical injustices, persistent inequities and economic disparities.
The Equity Healing Framework grows out of what EHF has learned from our past work and from our community partners – that the role of philanthropy is not to solve; it is to support; to ensure communities have ongoing resources for healing.
That support means recognizing, learning from and amplifying the expertise and lived experience within those communities. It means working in ways that are community-focused rather than issues focused. It means approaching BIPOC, LGBTQIA2S+ and economically disadvantaged/rural communities with curiosity and humility and working in partnership with community leaders and organizations to co-create conditions for healing.
Five key elements guide our Equity Healing Framework: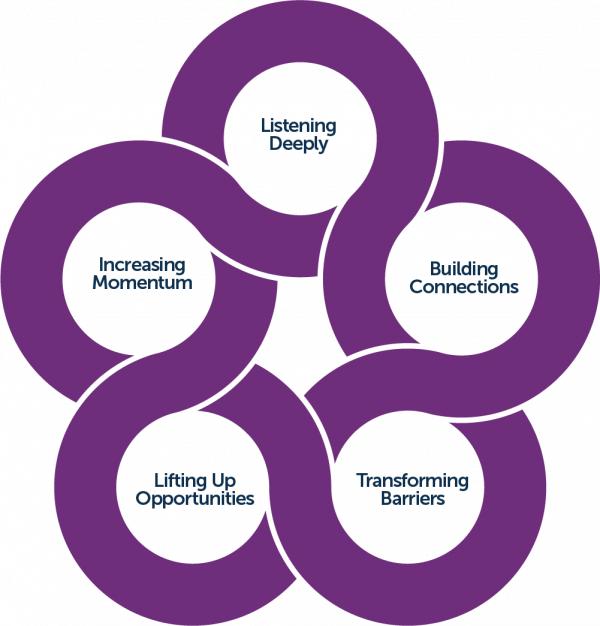 These core principles are guided by a set of staff and board commitments:
Acting with intention, we will: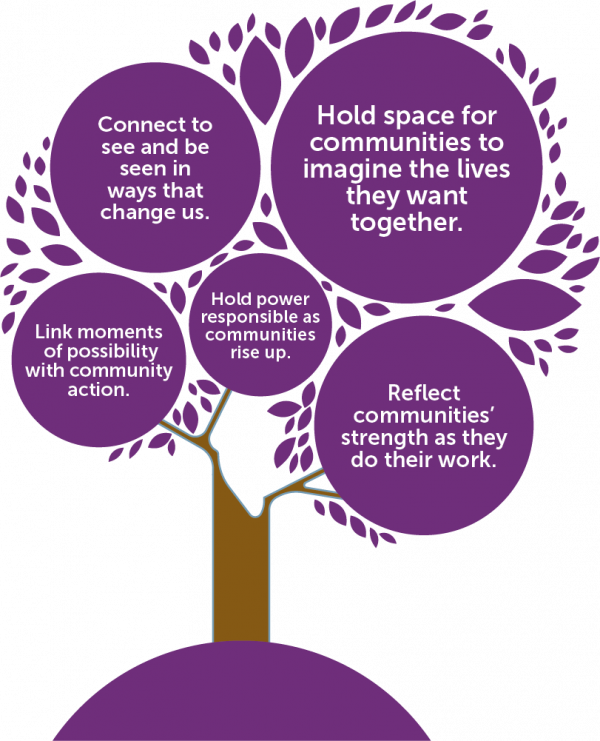 The Equity Healing Framework focuses our attention on how we engage with communities and understand their needs.
If the work we support is:
Community driven,
Centers historically disadvantaged communities, especially BIPOC (Black, Indigenous, and other People of Color) communities,
Enhances the use of these communities' cultures,
Is led by trusted folks who are a part of the communities served,
Removes barriers (power, money, information) to communities' authorities,
Then communities can more freely move toward balance and abundance.