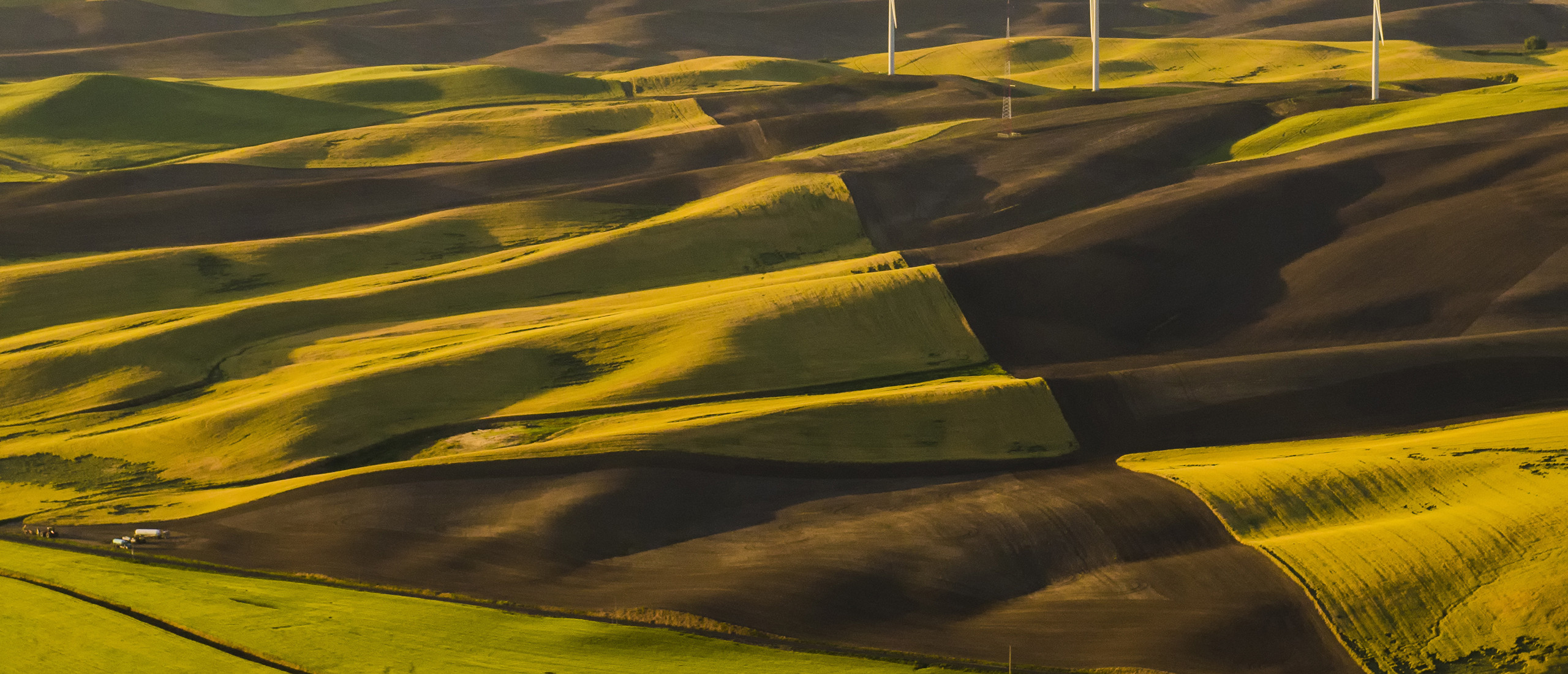 History
Empire Health Foundation is a private 501(c)(3). We formed in 2008 through the sale of Deaconess and Valley Medical Center, a nonprofit hospital system in Spokane. We made our first grant as part of our obesity prevention initiative in 2011. Since that time, EHF's work has evolved to focus more on partnering with communities representing the broad array of people and organizations in the Inland Northwest.
How Our Approach Has Evolved
EHF began with an emphasis on advancing the organization's own bold vision, coupled with an approach of funding a range of efforts to see what would stick. For much of its history, EHF sought "bright spots" elsewhere and applied those approaches in the Inland Northwest. Although undertaken with the best of intentions, that way of looking, and doing, kept us from seeing what we needed to see – for communities we serve and of EHF itself.
We're moving forward with an understanding that true health comes from within communities. From thriving families and strong social networks. From a deeper kind of healing. This healing must address historical injustices and persistent inequities. And it must lead to substantial and sustainable change. To do so, it must draw on the cultural strengths of the communities we serve.
The Equity Healing Framework, adopted in spring 2022, outlines our commitment to health equity and how we approach partnering with communities across the Inland Northwest.
Our Partners and Communities of Focus
EHF broadly works to address health and health equity in the Inland Northwest. Our work is specifically aimed at supporting communities whose members have been most impacted by historical injustices, persistent inequities, and economic disparities exacerbated by lack of access to resources and opportunities.
Each of these communities has its own heritage, history, and culture. At times in describing our commitment to equity, we address what it means to engage with specific communities, and at times we describe community-driven work more broadly. Some of this language may be unfamiliar or unclear. Much of it is imprecise, imperfect, and evolving.
We acknowledge that the terms, understandings, and definitions we are using here will change as the communities we work with push us to better understand what language best reflects their experiences and priorities.
We must intentionally and thoughtfully engage the specific situations – especially the specific wisdom and strengths—of the communities we serve, as we work to repair historical injustices, to remedy persistent inequities, and to remove economic disparities.
BIPOC: We use the term BIPOC for Black, Indigenous, and other People of Color, to refer to individuals and communities impacted by systemic racism, with the understanding that cultural connection and racial justice must be central to the work we do to support these communities. We honor the sovereignty of the Kalispel, Spokane, and Colville Confederated Tribal governments. We recognize the enormous diversity between and within BIPOC groups, and the need to work differently with each of these communities. For example, although our work with the Tribal Leadership Alliance may yield important lessons to consider as we engage with Latinx community leaders, we recognize that these lessons will only be useful if we adapt our efforts to respond to the culture, history, knowledge, and leadership infrastructure within the Latinx community.
LGBTQIA2S+: We use this term to refer to individuals and communities whose sexuality and/or gender identity guides how we partner with them. The letters LGBTQIA2S+ call out some but not necessarily all the sexualities and gender identities of these individuals: Lesbian, Gay, Bisexual, Trans, Queer, Intersex, Asexual, and Two-Spirit. The inclusion of + underscores that this abbreviation cannot fully encompass the rich diversity of sexualities and gender identities, and it marks our commitment not to exclude or diminish those who identify differently. Recognizing and supporting sexual and gender diversity is integral to our equity efforts. We must address discrimination and disparities involving sexuality and gender identity to support healthy, thriving individuals, families, and communities.
Rural: Throughout EHF's history, many of our efforts have focused on connecting individuals living in rural areas that lack access to resources and opportunities. Our efforts are centered on and driven by community engagement as we work to more consistently and sustainably listen to, learn from, and support the strengths of rural communities.
Service Area